Book Q & A
Remember those "get to know you" questionnaires that you'd get in your in-box every so often? This one is quite similar but in a bookish fashion.
Book Q&A Rules
1. Post these rules
2. Post a photo of your favourite book cover
3. Answer the questions below
4. Tag a few people to answer them too
5. Go to their blog/twitter and tell them you've tagged them
6. Make sure you tell the person who tagged you that you've taken part!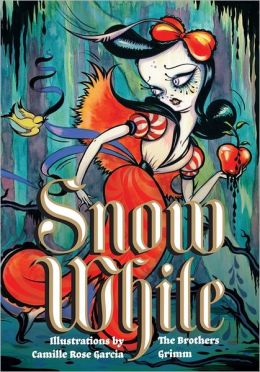 What are you reading right now?
I Am Lengend By Richard Matheson
Do you have any idea what you'll read when you're done with that?
Mrs. Frisby and The Rats of Nimh by Robert C. O'Brien
What five books have you always wanted to read but haven't got round to?
Anna Karenina by Leo Tolstoy, The Black Dahlia by James Ellroy, The Casual Vacancy by J.K Rowling, Carrie by Stephen King and The Nancy Drew Series
What magazines do you have in your bathroom/ lounge right now?
I don't really read magazines, but if I had to chose it would be Time, National Geographic, and Scientific America
What's the worst book you've ever read?
50 Shades of Greyby E. L. James.
What book seemed really popular but you didn't like?
50 Shades of Grey by E. L. James.
What's the one book you always recommend to just about everyone?
The Hunger Games by Suzanne Collins
What are your three favourite poems?
The Raven by Edgar Allan Poe, Porphyria's Lover by Robert Browning, and My Mistress' eyes are nothing like the sun by Shakespeare
Where do you usually get your books?
Barnes and Noble, Library sales, Library or my nook
When you were little, did you have any particular reading habits?
Reading in bed
What's the last thing you stayed up half the night reading because it was too good to put down?
The Hunger Games by Suzanne Collins
Have you ever "faked" reading a book?
Cam Jansen and The mystery of the circus clown by David A. Adler
Have you ever bought a book just because you liked the cover?
oh absolutely!
What was your favourite book when you were a child?
Sylvester and the magic pebble
What book changed your life?
Mississippi Trial, 1955 by Chris Crowe
What is your favourite passage from a book?
"You think the dead we loved ever truly leave us? You think that we don't recall them more clearly than ever in times of great trouble? Your father is alive in you, Harry, and shows himself plainly when you have need of him."
Who are your top five favourite authors?
Bram Stoker
Stephen King
Avi
Mary Roach
J.K Rowling
What book has no one heard about but should read?
Rascal by Sterling North
What books are you an 'evangelist' for?
Harry Potter
What are your favourite books by a first time author?
Mary Roach
What is your favourite classic book?
Dracula by bram Stoker
Five other notable mentions?
The Catcher and the Rye by J.D Salinger
Ragweed Series by Avi
Alice in Wonderland by Lewis Carroll
Coraline by Neil Gaiman
The Phantom Tollbooth by Norton Juster
Your turn: You don't have to be tagged to take part in the meme. You can respond in the comments or on your own blog – just share the link in the comments – I look forward to hearing your thoughts. I confess, I was the one forwarding the croutons/bacon bits questionnaires, probably kept it going for years.